The Alfa Wood Group, η μεγαλύτερη βιομηχανία επεξεργασίας ξύλου στην Ελλάδα, με παραγωγή ελληνικού LAMINATE και όλων των Α' υλών για ανακαίνιση ξενοδοχείων, καταστημάτων και διαφόρων εφαρμογών.
Σας προσκαλεί στην ΧΕΝΙΑ μια έκθεση θεσμός που αποτέλεσε για πάνω από 40 χρόνια το σημείο συνάντησης των εκπροσώπων της Τουριστικής Βιομηχανίας της χώρας μας που λαμβάνει μέρος από 25-27/11/2017 in the METROPOLITAN EXPO.
Στην ΧΕΝΙΑ 2017 θα εκτεθούν προϊόντα και υπηρεσίες σχετικά με την ανακαίνιση και τον εξοπλισμό ξενοδοχειακών μονάδων και ενοικιαζόμενων δωματίων.
Θα χαρούμε πολύ να σας ξεναγήσουμε στο περίπτερό μας και να ακούσουμε τη γνώμη σας.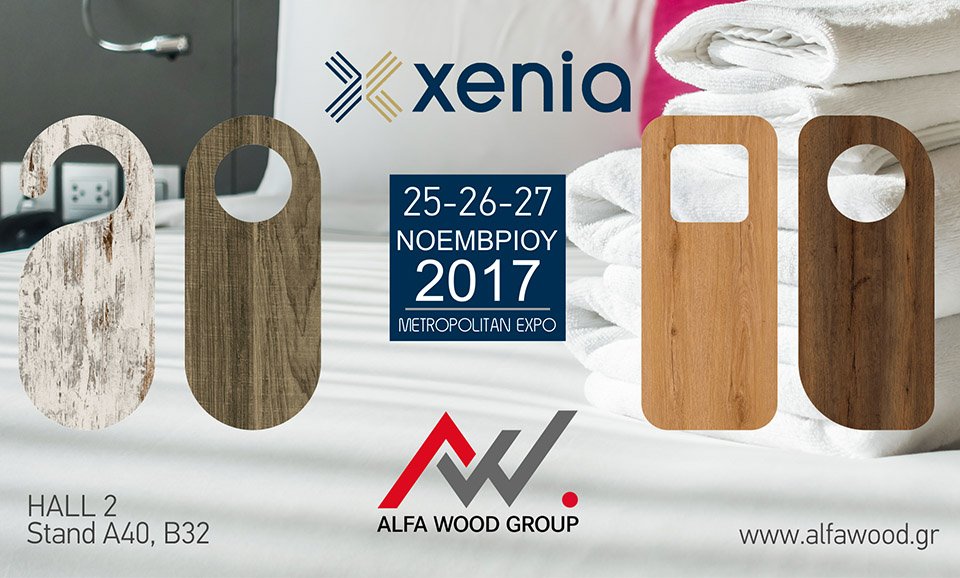 Μελαμίνες, πάγκοι κουζινας. λαμινατε πατώματα, δάπεδα, ξυλείας osb, mdf, kontra plake